The Real McCoy's Buco J-24 D-Pocket Motorcycle Jacket
Size 40
Excellent condition (comes in purchasing bag with tags). Comes from a non-smoking home and only worn a handful of times - a very reluctant sale due to being slightly too small for me.
This jacket currently sells for $2000 USD and is presently sold out worldwide in this size.
Selling for $1200 + shipping excluding PayPal fees which is a 40% saving.
No returns.
Measurements:
Chest 20.5', Shoulder 18', Back 23.5', Arm 26'
Jacket information
Buco is most known for its J-100 and J-24 jackets. After acquiring the licence for production, Hitoshi Tsujimoto continues to revive the brand with state of the art pieces.
This black biker jacket is a reproduction of the 1950 Buco J-24 motorcycle jacket, from which nearly every leather jacket style is based on. The tried and tested durable horse hide leather used is vegetable-tanned and aniline finished. The gold Talon zippers were revolutionary when first used for the original design and are a detail providing further authenticity to this jacket. The Epaulettes, flaps on the front and back, numerous press buttons and attached, asymmetric pockets complete the classic biker look.
Thanks to The Real McCoy's vast vintage archive, they're able to design the J-24 down to the finest detail. Yet another example why they can't be faulted.
Product Code: BJ9111_BLACK
•Genuine Horsehide Leather
•Vegetable Tanned and Aniline finished
•Authentic Talon Gold Zippers
•Talon square pull tab zippers on the front
•Rear Pockets feature 1050s TalonOval pull tab zippers on sleeve pockets
•3 diagonal pockets
•Press buttons on the collars front and back.
•100% Rayon Lining on the body and rear pockets
•Made in Japan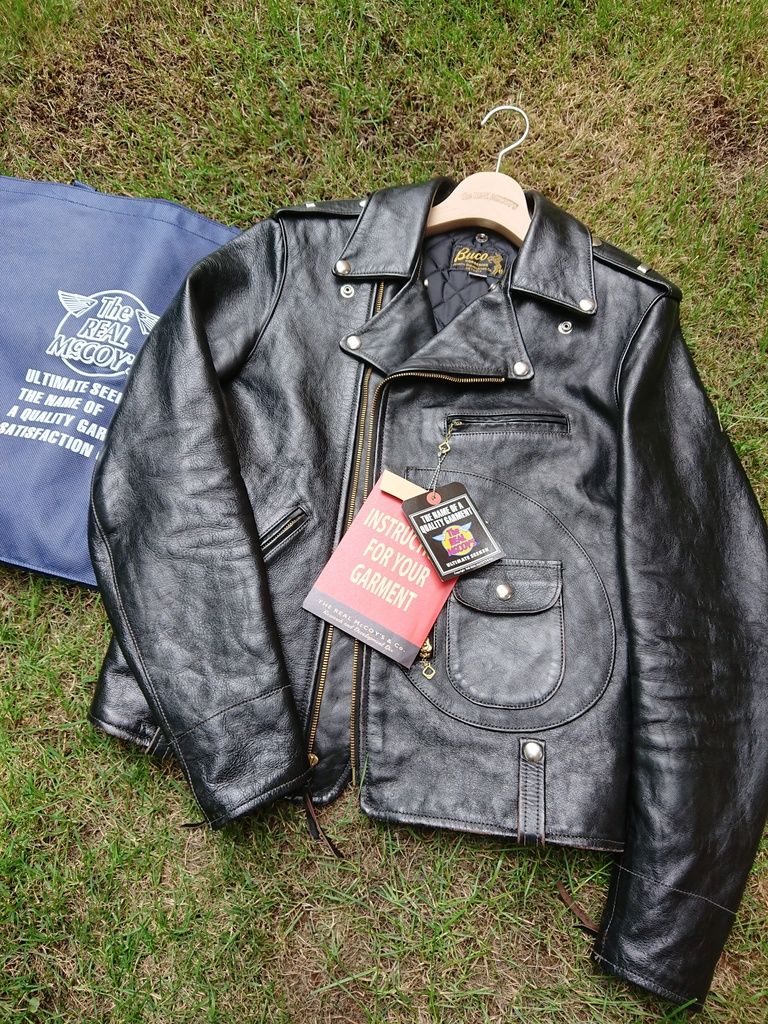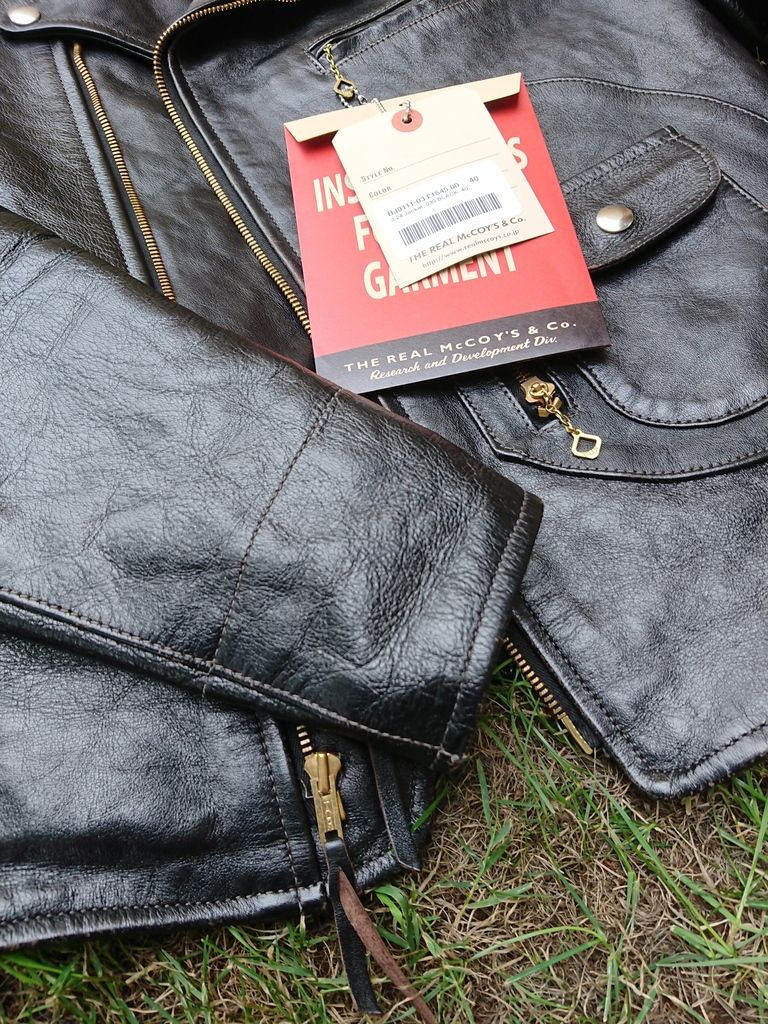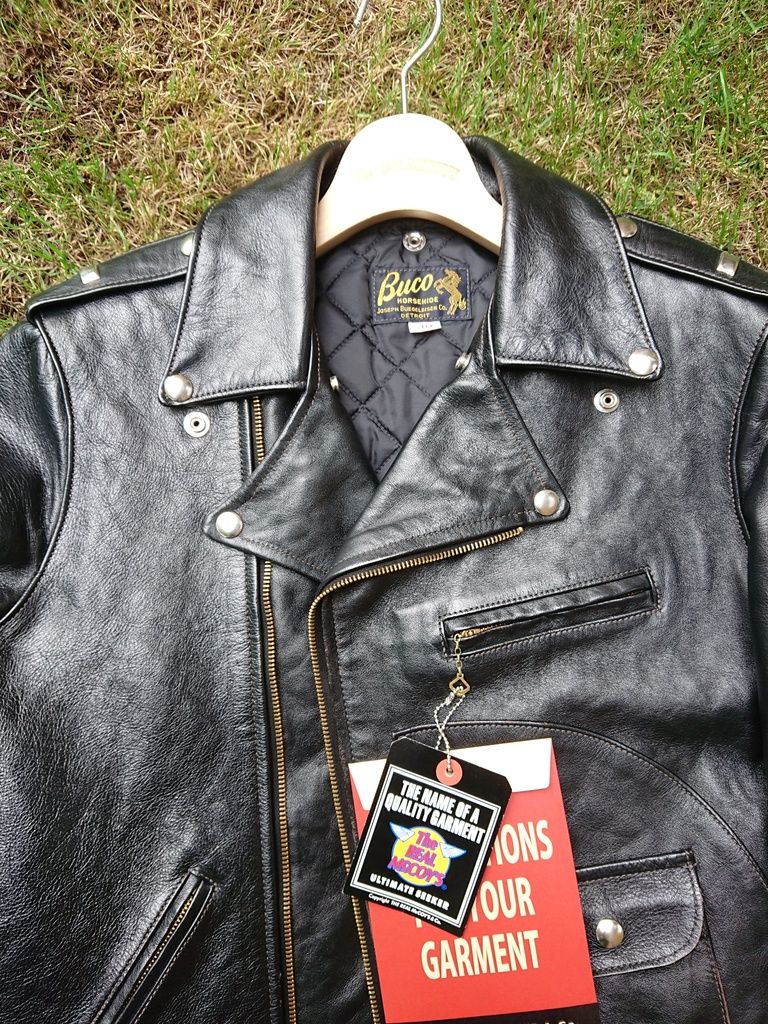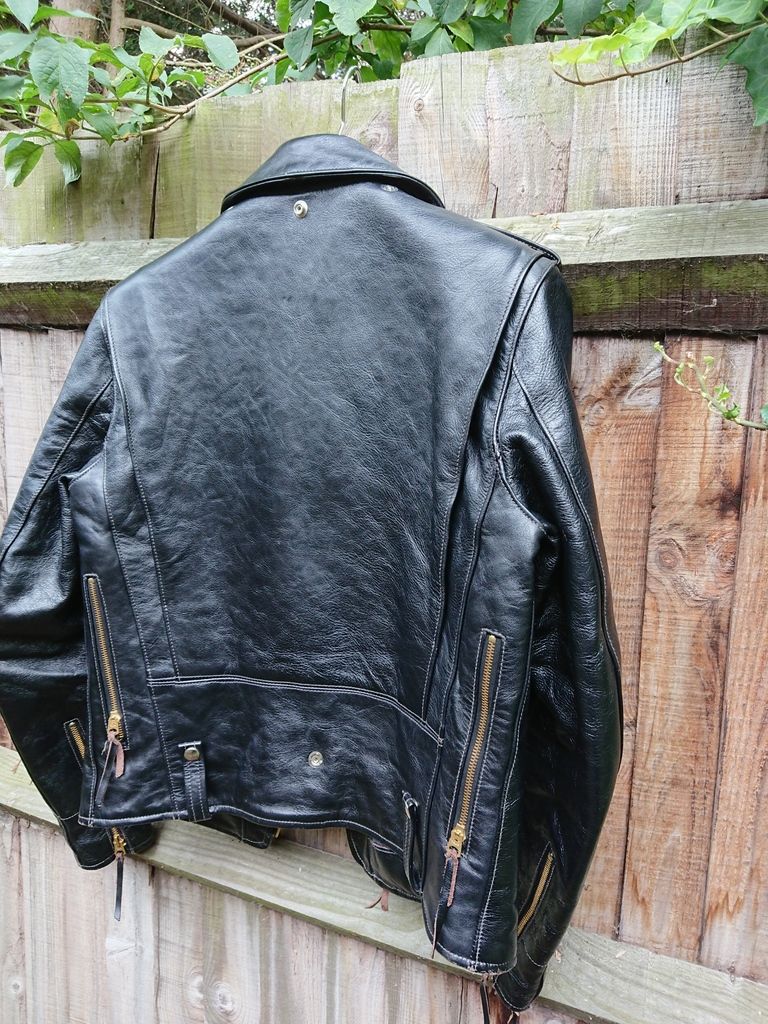 Thanks for looking!


Edited by Dr_Heech - 18 Oct 2017 at 6:55am